Experience check service - £25  
Have you posted your first experience? Great!
But will it actually work? In the way you think it should?
No one can predict how it will go on, and we don't seek to organise or limit this for you - this is between you and your buyer - but we can take a look at your experience and, for a small fee of £25, we will check the quality of your post/experience, ensure it provides the content of emotional experience and complies with our website terms. 
This is an optional service - post your experience for free and learn more in the creator zone.  This service is designed for creators, aiming to help in formulating emotional experience and allowing creators to even test out the experience on us. Purchasing this service does not guarantee the Verified Experience badge nor guarantee how popular your service will be.
Not everyone has created experiences before, so this can be a great starting point, especially if you are in doubt.  
Emotional experience post-checking and experience-testing are done online and in a few     

£25 - Included:
Help in the formulation of experience scenario (1 page)
Up to 15 min testing of experience*
Suggestions for improvements
Checked Experience 

status**
 *If your experience is longer than that, we will offer you a quote
**Further paid testing may be required for major changes.
How does it work?
To start, order your experience check service via Stripe and pay by card.
We will confirm the receipt and communicate with you further to arrange the best way your emotional experience is tested.
You will receive your written feedback, suggestions for improvement, test results, and, if passed - Verified Experience Badge.
Your experience must remain as described during testing; we reserve the right to delete your experience if changes are made after verification.
Sensory experiences can be tested, too; please contact us to discuss before you pay.
Your experience needs to be emotion-provoking and meet moderation rules and safety measures. 
Whether it's an emotional release, sensory or emotional enrichment experience - you want to make it popular.
Frequently asked questions for creators offer useful information. See some useful questions to ask buyers and note uncomfortable questions.
Getting your Verified Experience Badge does not guarantee interest in your experience. Interested buyers will contact you via a form on your experience listing page.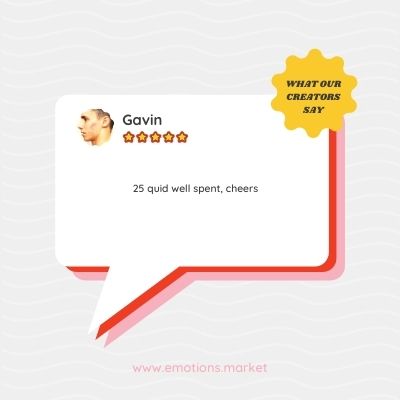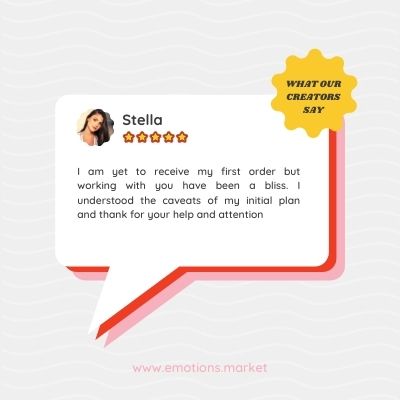 Impact of Positive Emotional Experiences on Persons with Mild Mental Health Issues