Experience Kinbaku - 1 hour session
Posted on 2022-12-21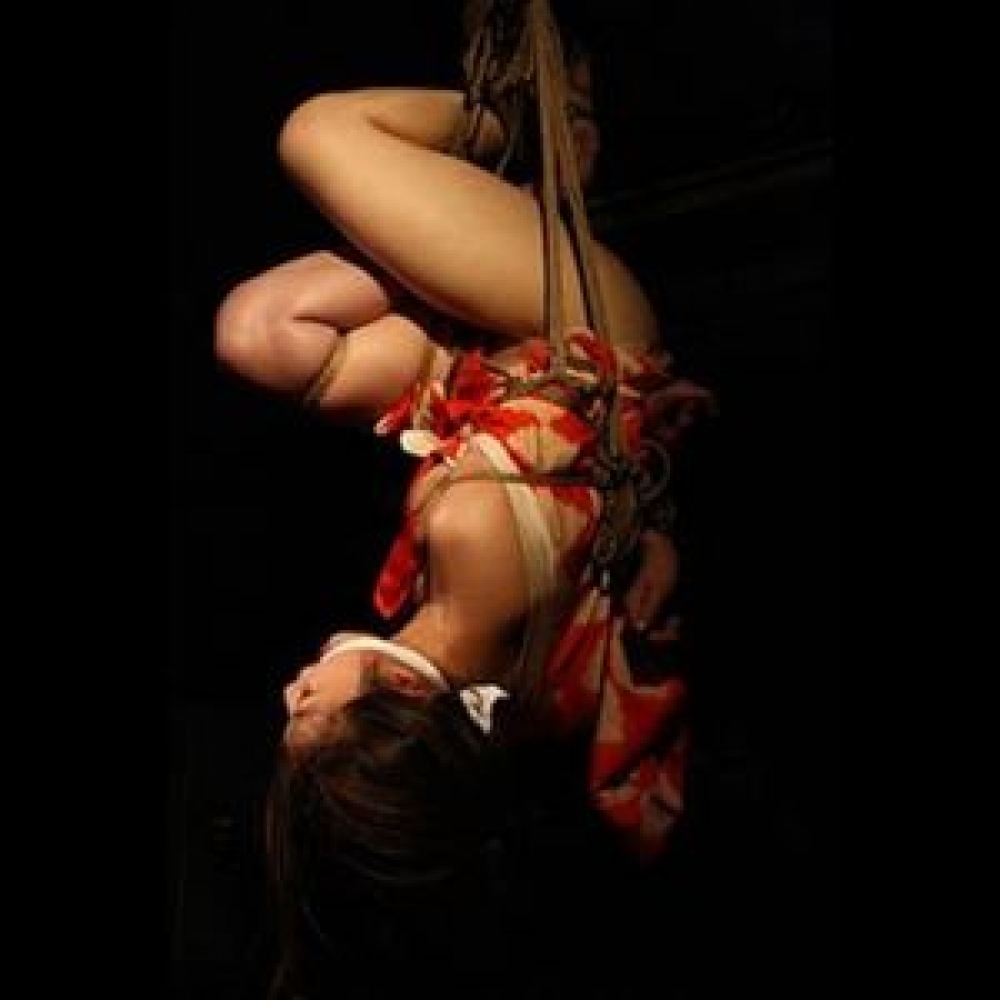 Describe what will happen during the experience
Kinbaku is a Japanese style of bondage which involves tying a person up using simple yet visually intricate patterns, usually with several pieces of thin rope (often jute, hemp or linen and generally around 6 mm (0.24 in) in diameter, but sometimes as small as 4 mm (0.16 in), and between 7–8 m (23–26 ft) long. In Japanese this natural-fibre rope is known as asanawa (麻縄).
"I view kinbaku as a practice of continuous exploration – where new doors open as your go deeper and further with a partner, over the course of a session, or over the course of a long partnership. Sometimes though, the magic that defines kinbaku can be just that one alluring image that sticks with you, a moment suspended in time.
For me, the essence of kinbaku lies in the meeting between the aesthetic expression and the emotional and sensual intention of the practice. And the more ones tying develop, the more seamlessly the parts can intermingle."
Purpose of the experience
experience kinbaku and bondage at the hands of experiences and caring professional
Will there be a physical touch between the recipient and the creator?
Yes
Pick an emotion
Acceptance
Amazement
Awe
Interest
Joy
Trust
Location of the experience
Risks involved
read https://www.kinbakumania.com/en/seguridad-con-cuerdas/
Who should avoid it? Under 18? Pregnant? Allergies and phobias?
under 18, pregnant, with prior injuries
Should the recipient source medical advice prior to this experience?
No
Do you offer medical advice for this experience?
No
Your bio and contact
Tamandua is a full time rope artist and kinbaku instructor based in Berlin.

'I have an empathetically sadistic streak and a deep fetishistic love for the aesthetic dimension of kinbaku.
Often tying in a way that can be challenging both for the one tying and the one in the ropes, my shibari usually demands a lot of technical clarity when in the role of a teacher. At the same time, the student's individuality is a priority when it comes to learning methods and intention.
How do you take payments?
cash

Other listings from Sven