Dance Movement Psychotherapy (DMP)
Posted on 2023-04-04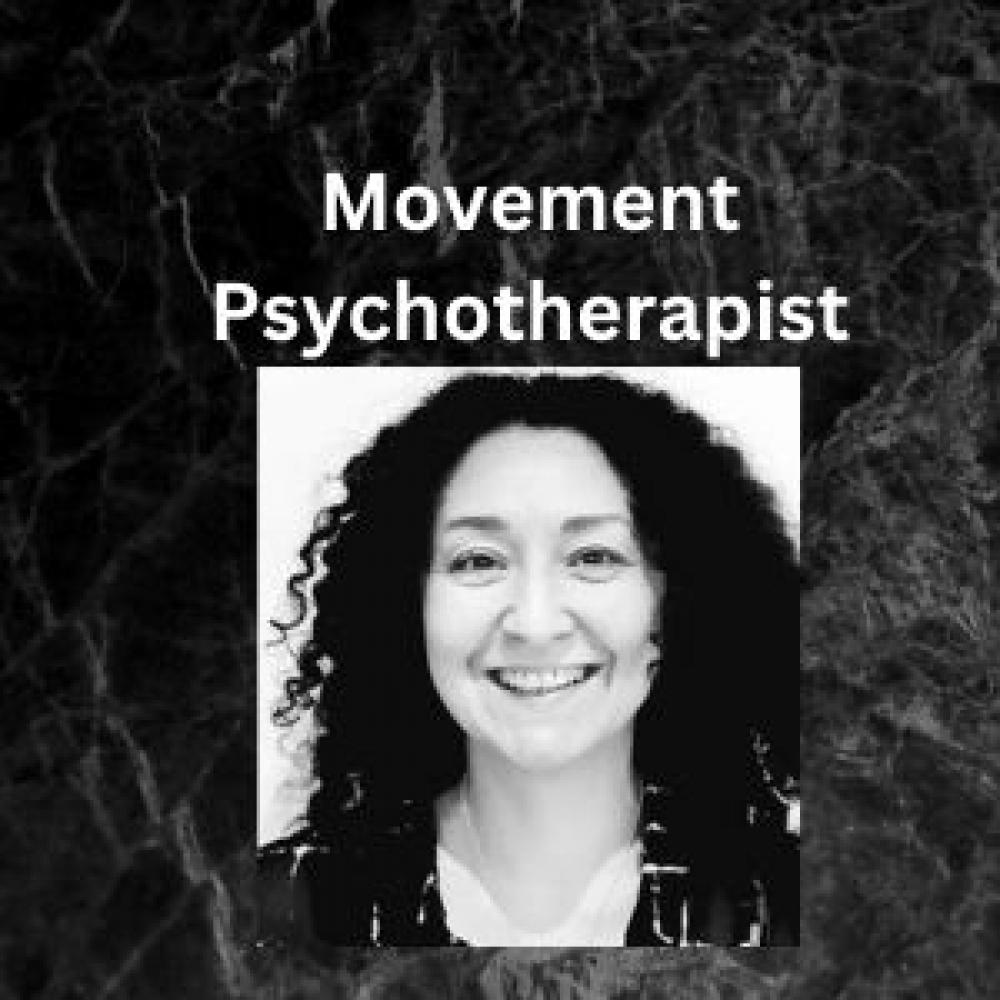 Describe what will happen during the experience
I offer individual and group Dance Movement Psychotherapy (DMP) sessions to both adults and children. All sessions are confidential, given face to face, or online, and can either be long or short term depending on client needs. Prices are discussed on application, and will vary depending on location, client employment status, and in the case of group therapy, the number of participants.
What is Dance Movement Psychotherapy?
It is a form of therapy that encourages self- expression, creativity and communication using the body. Within the context of a therapeutic relationship, it uses movement and verbal expression as a way of exploring and working through positive/negative emotional issues and unacknowledged feelings. Creative and spontaneous self-expression and the use of symbolism in the moment can help bring focus on body mind integration and promote healing. DMP engages people in an artistic and therapeutic process through which they can discover their own power to symbolise, organise and integrate important life experiences. DMP encourages the integration of physical, emotional, cognitive and social aspects of each individual.
Within an individual or group session clients are invited to share and embody feelings and experiences both verbally and physically. Movement can help to re-connect psychological and physical aspects of emotional experiences. Clients do not need to be able to dance or be physically fit, just open to the idea of moving in any way which feels comfortable and everyone is encouraged to work within their body limitations. Where appropriate, music may be used as well as the option to use a mixture of props, natural objects or art materials to support the creative movement exploration.
Individual sessions run for 55 minutes and will ideally comprise of a:
Beginning: verbal check in and attention to body sensations or movement;
Middle: working creatively in movement and words on any emotional themes which may arise;
End: verbal check out making sense of what happened in movement;
With focus on working with being present in the moment, I encourage creative and spontaneous movement to explore any themes and emotions which may emerge in a session. Allowing creative self-expression in a non-judgmental environment encourages imagination and memory to be stimulated by giving meaning to movement through symbols, metaphor, and images.
A group will last for 1 hour and ideally comprise of a beginning, middle and end (as above).
All groups although unique to each person are different and dependent on participants. The group process and development is an important aspect ensuring confidentiality as well as an allowing to being open to sharing and moving with others. The number of people per group is 6-8 or sometimes more plus any carers if needed, depending on client requirement.
Purpose of the experience
Dance Movement Psychotherapy encourages self- expression, creativity and communication using the body
Will there be a physical touch between the recipient and the creator?
Yes
Location of the experience
Who should avoid it? Under 18? Pregnant? Allergies and phobias?
Authentic Movement in persons with psychoses and schizophrenia (6), affective disorders (5), trauma (5), eating disorders (4), burnout (4), anxiety disorders (3), addiction (2), and neuroses (2) are mentioned as contraindications
Should the recipient source medical advice prior to this experience?
No
Do you offer medical advice for this experience?
No
Your bio and contact
Layla Smith - I am a registered Dance Movement Psychotherapist (DMP), a Private Practitioner, Clinical Supervisor, Certified Movement Analyst, and Movement Teacher. Please see the below summaries of the services I offer, and follow the links to find out more!
How do you take payments?
card

Other listings from Susan