Multisensory private dining experience, London
Posted on 2023-04-01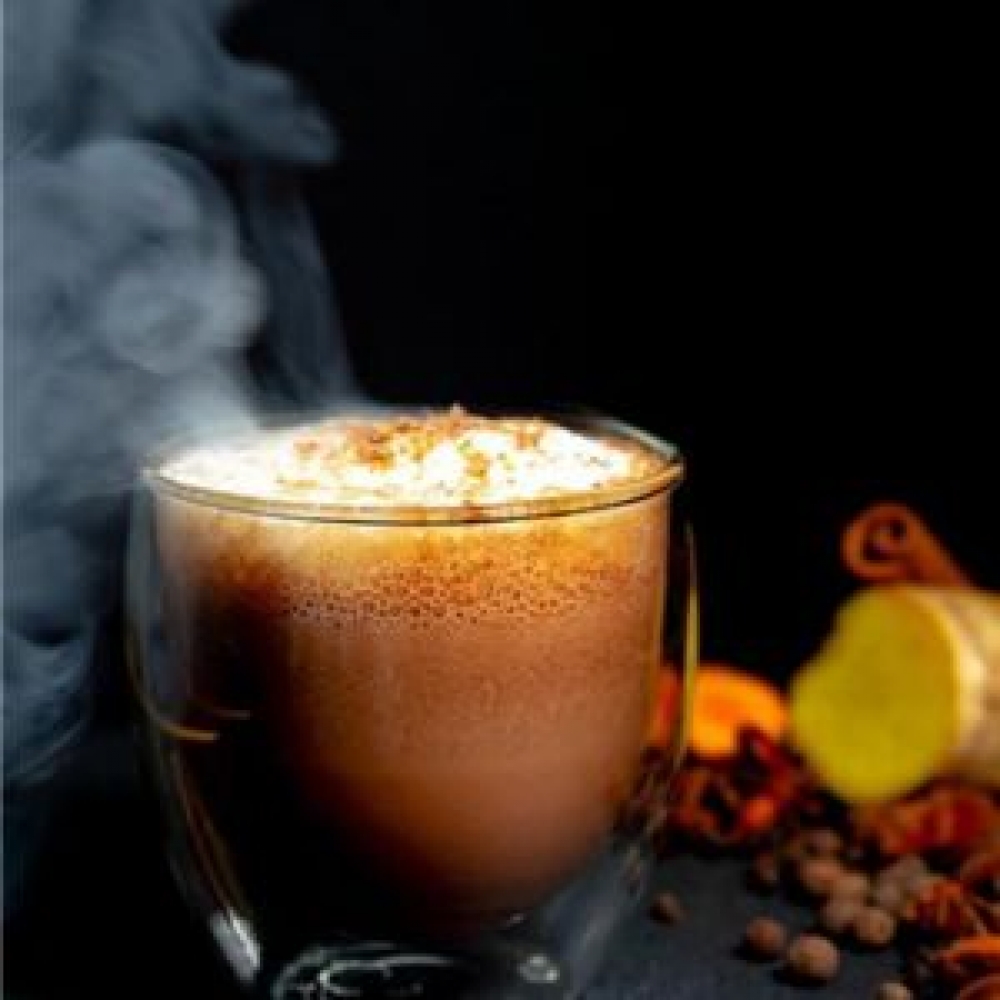 Describe what will happen during the experience
Eating offers us both sustenance for survival as well as hedonistic pleasure. It is an intensely sensory experience and most importantly it is one of the most multisensory activities we as humans engage in multiple times per day. Our expectations, judgements and enjoyment of food and flavour are all formulated in our minds based on sensory inputs (what we see, smell, taste, feel and hear). And while we mainly associate flavour with our sense of taste (salty, bitter, sour, sweet and umami) and our sense of smell, research shows that flavour is really a multisensory construct of all our senses coming together in a congruent manner.
BOOK YOUR OWN PRIVATE DINING EXPERIENCE
Book your own exclusive private dining experience at the Kitchen Theory studio in High Barnet. Our immersive and multisensory Chef's Table menu is hosted by Chef Jozef Youssef and his team. The experience includes an 8-course menu along with a welcome drink, cocktail and wines, as well as exclusive hire of the studio which is equipped with a projection-mapped dining table, colour-changing lights and surround sound to give you a truly immersive dining experience unlike any other.
The price of a private chef's table experience is £190 per person for a minimum of 8 guests.
Purpose of the experience
Experience multisensory dining
Will there be a physical touch between the recipient and the creator?
No
Pick an emotion
Admiration
Amazement
Joy
Love
Location of the experience
Who should avoid it? Under 18? Pregnant? Allergies and phobias?
n/a
Should the recipient source medical advice prior to this experience?
No
Do you offer medical advice for this experience?
No
Your bio and contact

CHEF JOZEF YOUSSEF
FOUNDER, CHEF PATRON, CREATIVE DIRECTOR, KEYNOTE SPEAKER
Chef Jozef Youssef is the creative force behind the Kitchen Theory design studio and our award-winning immersive chef's table supper club.

Chef Jozef's years of experience in London's most highly acclaimed Michelin star restaurants and hotels coupled with his academic interest in gastronomy, art and science led to him establishing Kitchen Theory in 2010 with a mission of "improving global wellbeing through innovations in gastronomy".

Since then he has worked with some of the UK most highly respected academic institutions and imminent scientists to further our understanding and contribute towards researching the relationship we as humans have with food by focusing on its sensory and nutritional/functional aspects. He has published several peer-reviewed papers as well as his first book; Molecular Gastronomy at Home, he is currently an associate editor at the International Journal of Gastronomy and Food Science and a keynote speaker on multisensory experience design, immersive dining, innovation and gastronomy, including having shared this research as a speaker for the TEDxLSE Annual Conference.

Through Kitchen Theory, Chef Jozef applies his culinary skills, scientific knowledge and creativity to design more engaging and stimulating multisensory immersive corporate and private experiences around food & drink which are; meaningful, memorable and remarkable. His work can also be experienced at the Kitchen Theory Chef's Table.

The Kitchen Theory Chef's Table is open as a supper club or bookable for private dining. The immersive and intimate dining experience uses projection mapping, aromas, audio, lighting and narration to provide insight into the science and creative process as Chef Jozef and the team guide diners through a journey of a thought-provoking 10-course menu, designed with multisensory flavour appreciation in mind.
Your phone number
02033027030
How do you take payments?
via website

Other listings from Angela