Posted on 2023-08-28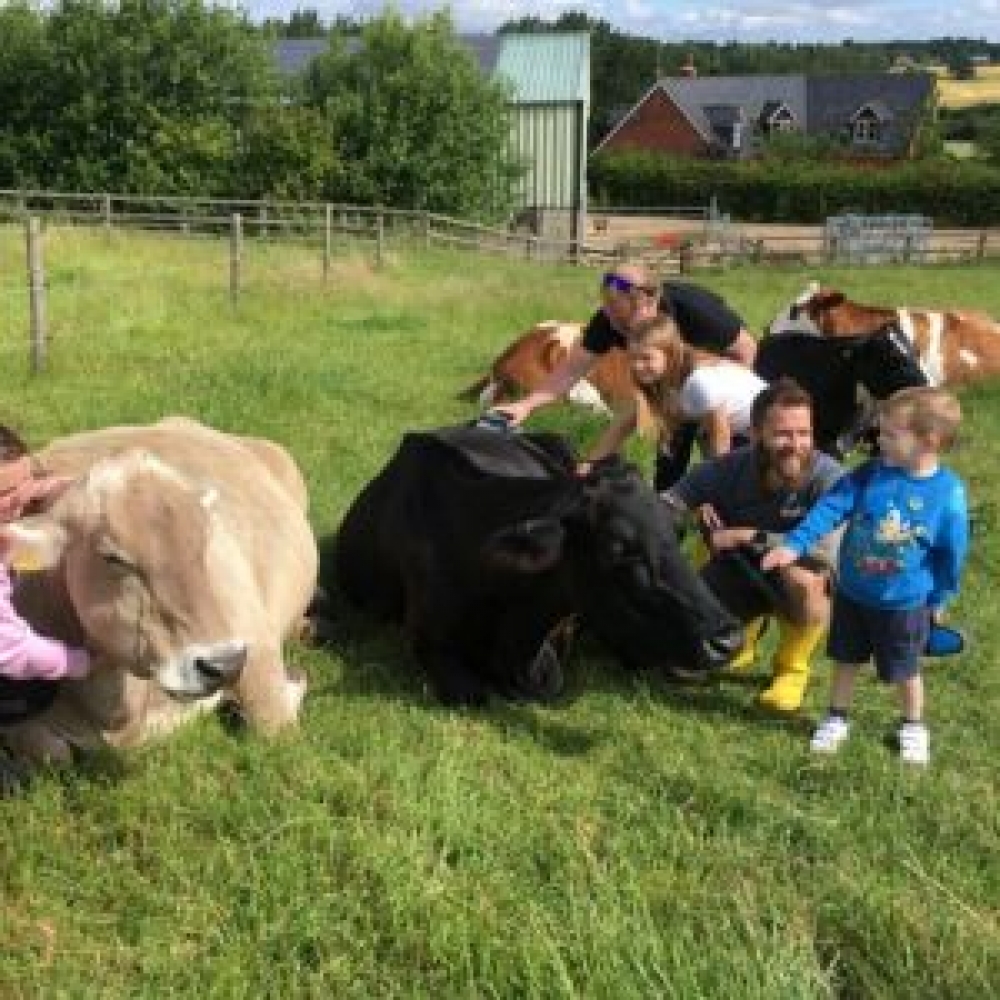 Describe what will happen during the experience
Cow cuddling: Nuzzle up close to one of our sweet-natured cows and feel the stabilising rhythm of their breath as you ebb and flow in their warm and calming embrace.
Brushing the cows: Any relationship is built on affection, this is no different to the relationship between us and our cows, therefore we brush them every day (come rain or shine), come and join us for this wonderful practice.
Walking with the cows: Everyone needs exercise and the cows love to stroll through the organic pastures we maintain for them. What better way to be with nature than walking along-side one of the cows and feel your mood instantly elevated?
This experience is for two people, lasts 90 minutes, and takes place at 9.30am everyday at our farm in Rutland. Once you book we'll get back to you to discuss date availability. We usually can accommodate any preferred date and our experience run all year round.
Purpose of the experience
cuddle a cow
Will there be a physical touch between the recipient and the creator?
Yes
Location of the experience
Risks involved
There are some risks
Who should avoid it? Under 18? Pregnant? Allergies and phobias?
under 18 without an adult
Should the recipient source medical advice prior to this experience?
No
Do you offer medical advice for this experience?
No
Your bio and contact
Ahimsa Eco-Farm, Pinfold Lane, Oakham, Rutland, Oakham, United Kingdom
How do you take payments?
book online

Other listings from Alex