Dinner in the lavender field
Posted on 2022-07-09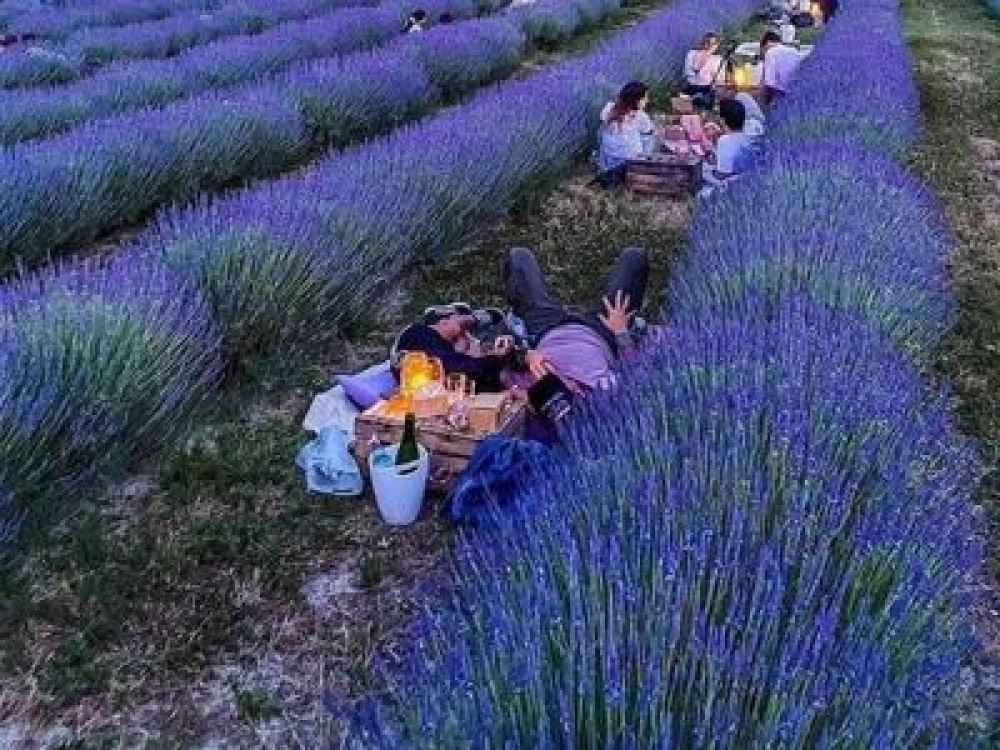 Describe what will happen during the experience
Dining on the pillows in a middle of lavender field is not just a picture perfect photo opportunity, but will give you a great sense of calmness and relaxation. There's the tranquillity hanging in the air, because these vast rolling fields absorb all the noise. Lavender induce relaxation and reduce anxiety.
Couples going through stressful times find this experience particularly helpful
price per person
We serve delicious 3-course meal
Please bring your drinks with you
We cater for most dietary requirements including dairy-free, gluten-free, vegetarians & vegans but we ask that you inform us at the time of booking so that we can accommodate you. If you have a specific allergy or if your allergy is particularly severe we would always ask that you bring with you any inhalers/epi-pens or emergency equipment that you may require as although we will avoid particular allergens during preparation we cannot always guarantee cross-contamination where food is prepared in a kitchen which may contain said allergens.
Purpose of the experience
dine in a lavender field
Location of the experience
Risks involved
General life risks, you will be in the field, close to nature
Who should avoid it? Under 18? Pregnant? Allergies and phobias?
Under 18 and pregnant women
Should the recipient source medical advice prior to this experience?
No
Do you offer medical advice for this experience?
No
How do you take payments?
card

Other listings from Paul