SomatoEmotional Release (SER)
Posted on 2023-05-25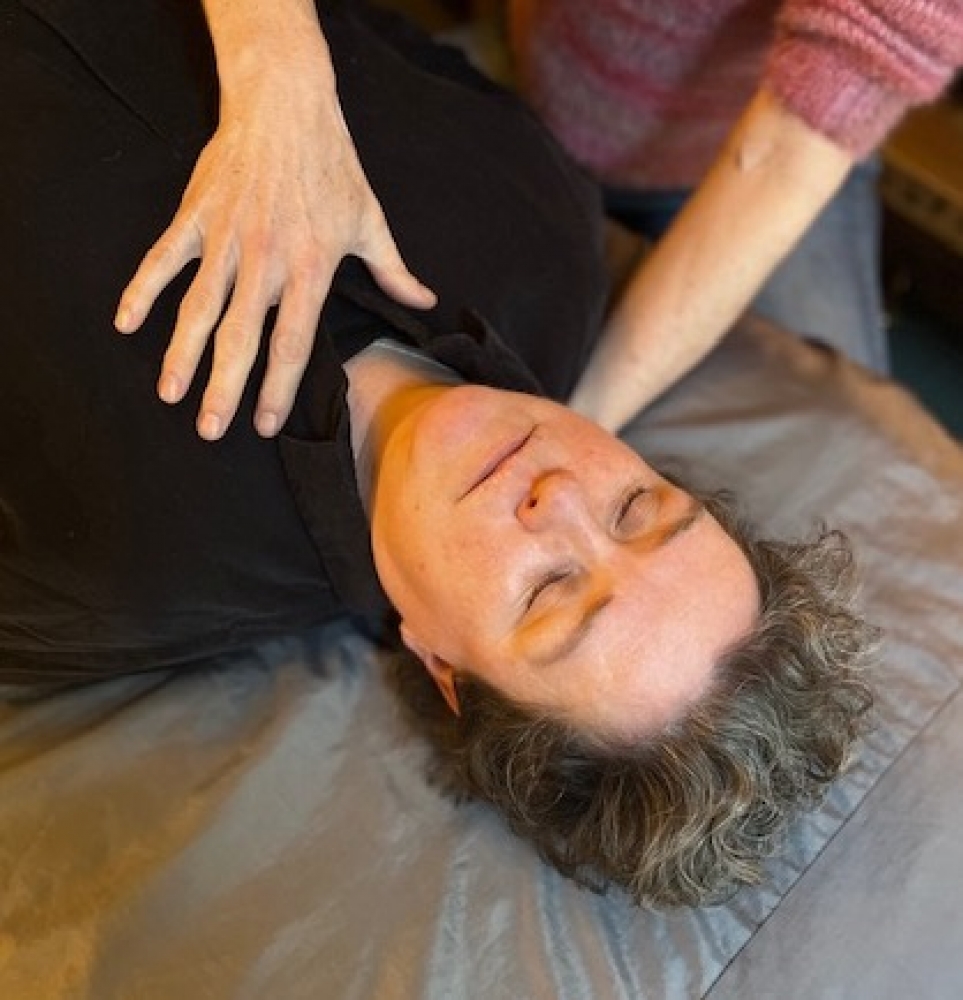 Describe what will happen during the experience
SomatoEmotional Release (SER) is a unique process to Upledger Craniosacral therapy which combines body and mind, unlike other therapies which tend to separate between physical therapy or a talking therapy.
This is a very gentle process where the body tissues may release restrictions simultaneously with emotional restrictions.
During a craniosacral treatment we may find ourselves recalling past events or feeling emotional for no obvious reason. With respectful, gentle support our bodies can release what may be long held emotional pain. This is called SomatoEmotional Release. It can involve tears, laughter and at times entering into 'conversation' with different aspects or parts of ourselves.
This is a highly effective way to treat any retained stress or trauma within the body. 'Somato" is the Greek word for body.
What happens in a session?
During a hands on treatment of Craniosacral therapy, the therapist may pick up a suggestion from the behaviour of a client's body tissues, that there is also an emotional link to the physical restriction. With a few gentle questions, a client may recall a memory, sensation or image associated with the original physical incident. With my hands in the correct position, the body may release both the physical and emotional element alongside each other.
Benefits of SER
SER can bring about a freedom from pain and restriction as well as greater emotional freedom. People often say they feel 'lighter' afterwards. Sometimes it happens straight away during the treatment and can feel dramatic, other times it can come out as a quiet realisation about something sometime afterwards.
Negative memories from the time of a trauma can be stored within the body tissues. Often physical restrictions will not release and heal effectively until an associated emotional component has released. The body tissues can be worked with at the same time as careful dialoguing to reframe any associated negative memories. This is a very effective way to properly release any chronic restrictions, which may have persisted for years as niggling pain, restrictions or emotional issues.
Purpose of the experience
letting go, releasing, getting over and neutralizing negative energy of your particular life experiences that are stuck in your body
Will there be a physical touch between the recipient and the creator?
Yes
Location of the experience
Who should avoid it? Under 18? Pregnant? Allergies and phobias?
under 18 without an adult
Should the recipient source medical advice prior to this experience?
No
Do you offer medical advice for this experience?
No
Your bio and contact
Lucy
I am based in central Brighton and have been treating chronic pain conditions since 2002. I work combining many advanced clinical techniques which I have acquired with the Jing Institute of Advanced Massage Training and craniosacral therapy from the Upledger Institute along with other effective therapies I have learnt during my many years as a holistic therapist.

I undertake continual professional development by attending many courses and lectures each year to keep up to date with the latest research. I am a member of the Craniosacral Society.
Your phone number
07870 137724
How do you take payments?
book online

Other listings from Susan