Posted on 2023-04-30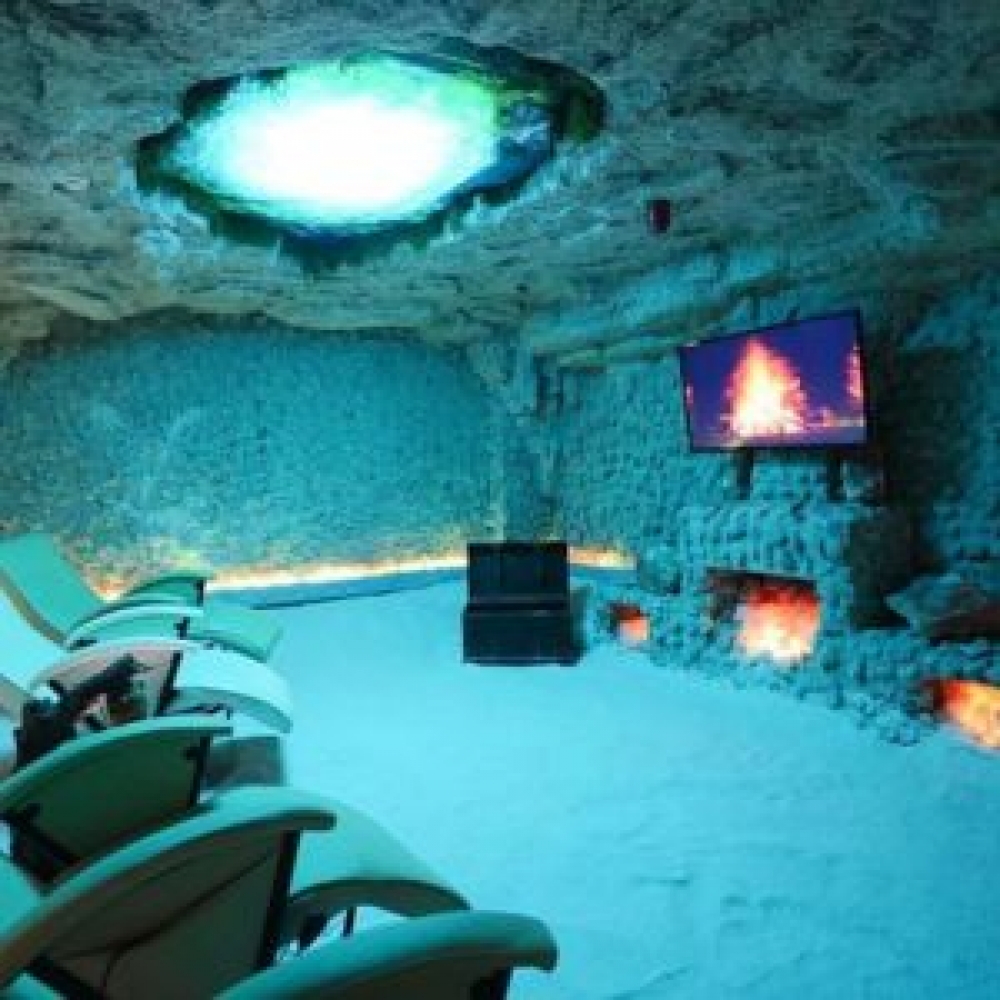 Describe what will happen during the experience
Salt is a natural antibiotic, anti-fungal, antiviral and anti-inflammatory product. When inhaled, salt can help to keep in check symptoms of various skin disorders such as psoriasis or dermatitis. It also has a very positive impact on respiratory system disorders including asthma, sinusitis, smoker's cough or bronchitis.
What you gain from visiting Salt Cave Halotherapy
You will be more relaxed
There are great psychological and physiological advantages when visiting Salt Cave Halotherapy. You will feel more energized and healthy after visiting us.
Pain Relief
Halotherapy can help relieve pain by the virtue of saline aerosol therapeutic power.
Joint Ailments
Halotherapy can help alleviate the painful effects of Arthritis and Rheumatism.
Skin Conditions
Salt has antiseptic properties which can neutralise the irritants and allergens your skin typically reacts to.
Your skin will look younger and fresher
You will get better sleep
Relaxing your mind in the halotherapy session will help you get better rest at a better quality of sleep.
Purpose of the experience
Enjoy benefits of Halotherapy
Will there be a physical touch between the recipient and the creator?
No
Location of the experience
Risks involved
Halotherapy can have some side effects. You may have coughing and more mucus secretion because your nasal passages are clearing out. Rarely, you may notice skin irritation or conjunctivitis, or pink eye.
Who should avoid it? Under 18? Pregnant? Allergies and phobias?
Halotherapy is not recommended for people with contagious diseases, fever, open wounds, cancer, severe hypertension, mental disorders and active tuberculosis. Salt therapy is not advised during chemotherapy as the detoxification process of dry salt therapy may react with the chemo.
Should the recipient source medical advice prior to this experience?
No
Do you offer medical advice for this experience?
No
Your bio and contact
Salt Cave Halotherapy UK
113 Shenley Road
Borehamwood
WD6 1AG
London
United Kingdom
Your phone number
+44(0)2036201346
How do you take payments?
book online

Other listings from Teana