Posted on 2023-05-23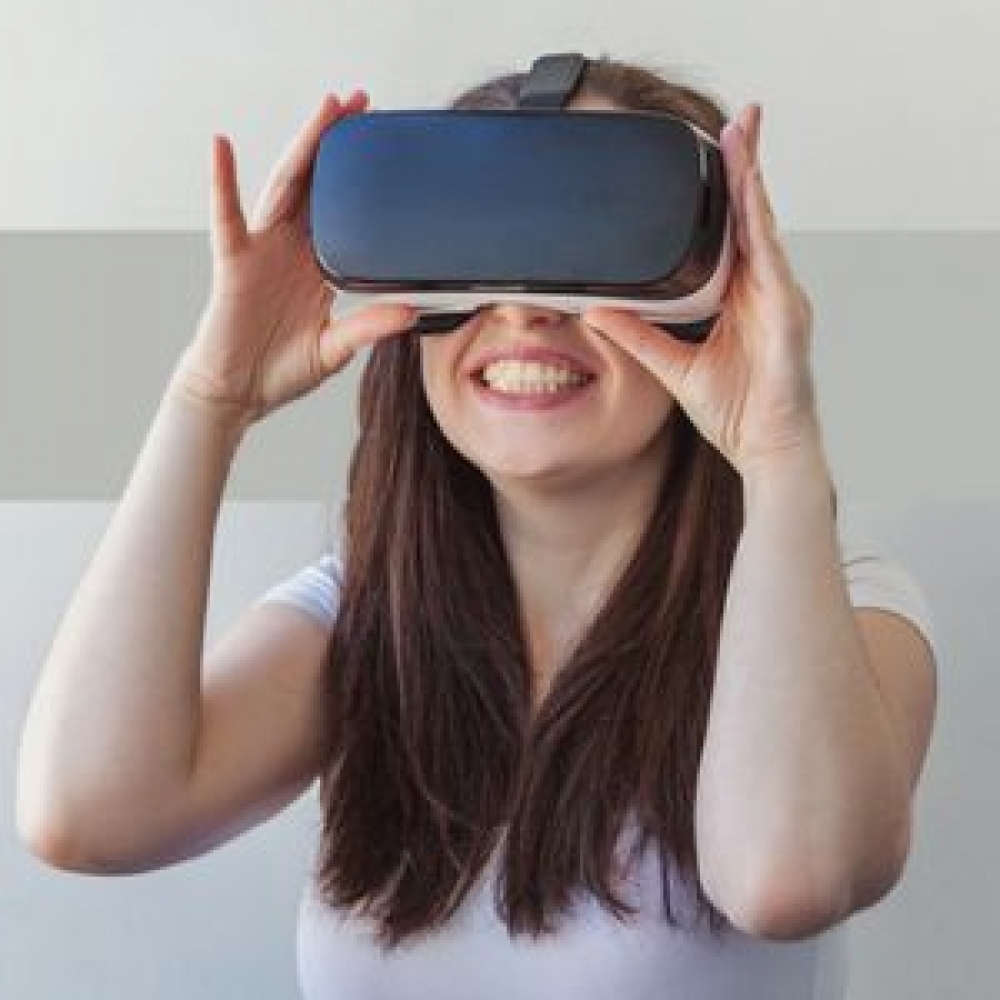 Describe what will happen during the experience
At Hampshire Hypnotherapy & Counselling Centre, we utilise virtual reality technology to deliver effective exposure therapy to our patients with anxiety disorders and phobias. Virtual reality enables you to gradually expose yourself to the object of your fear in a safe and calm environment where you are completely in control. Your therapist will be right beside you to guide you through the feelings caused and support you in overcoming your fear. This unique situation in which you are being exposed to your fear virtually whilst physically being in a safe environment, retrains your brain to feel safe in a situation that would have previously caused anxiety.
You will wear a headset, earphones and biofeedback sensors to fully immerse yourself into a virtual world enabling you to interact with and overcome your fear. The simulation will be tailored to you, mirroring a real-life situation allowing you to explore your fear at your own pace, in a safe and comfortable environment.
Although your conscious mind will know the situation is not real, your subconscious mind will believe it is actually experiencing the simulation. The subconscious cannot distinguish between virtual reality and reality, meaning when you calmly respond to the trigger, your brain is being retrained to react calmly instead of in fear next time you are in a similar situation in real life.
WHAT IS EXPOSURE THERAPY?
Exposure therapy is the treatment implemented through the channel of virtual reality. The success rate of exposure therapy through virtual reality technology is high because of the unique circumstance that simulates the supposed 'danger' without putting ourselves in the actual situation.
FEARS AND ANXIETIES COMMONLY TREATED USING VR THERAPY
Fear of spiders
Fear of needles
Fear of darkness
Fear of driving
Fear of flying
Fear of heights
Fear of public transport
Fear of the tube
Fear of lifts & elevators
Fear of small spaces
Fear of open spaces
Fear of public speaking
Fear of dogs
Fear of addiction
Fear of animals
Fear of darkness
Social anxiety
General anxiety
Purpose of the experience
Exposure therapy is the most effective treatment for overcoming phobias and anxiety disorders because it works by gradually retraining your brains' reaction to the trigger.
Will there be a physical touch between the recipient and the creator?
No
Location of the experience
Who should avoid it? Under 18? Pregnant? Allergies and phobias?
under 18 without an adult
Should the recipient source medical advice prior to this experience?
No
Do you offer medical advice for this experience?
No
Your bio and contact
THE HAMPSHIRE HYPNOTHERAPY & COUNSELLING CENTRE LTD, REGUS - 1000 LAKESIDE NORTH HARBOUR,, PORTSMOUTH, HAMPSHIRE0800 970 4776HELP@PORTSMOUTHHYPNOTHERAPY.CO.UK
Your phone number
0800 970 4776
How do you take payments?
book online

Other listings from Bruno