Introduction to Transformational Breath® and Conscious Connected Breathwork
Posted on 2023-08-28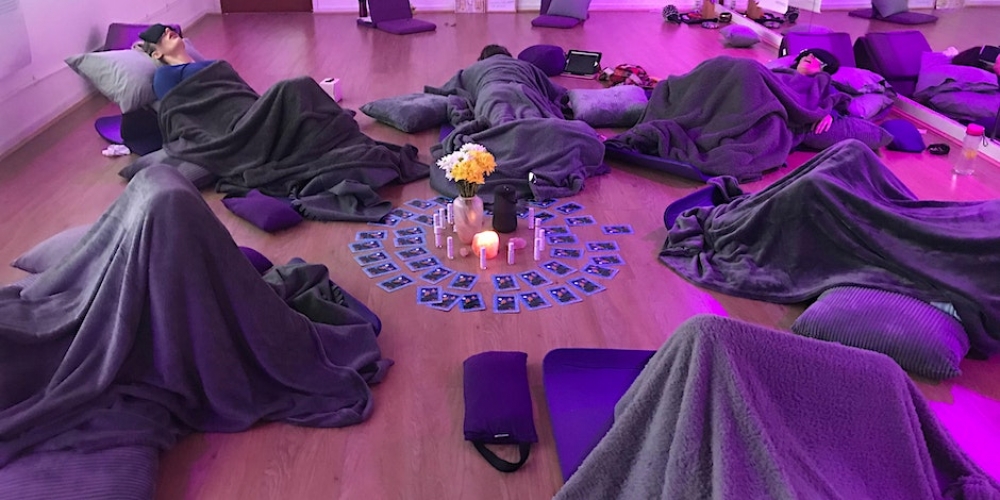 Describe what will happen during the experience
Transformational Breath® is a wonderful, simple yet profound, self-empowering technique that can facilitate powerful lasting personal change without the need to talk, analyse or share. It is natural, safe, easy to learn and proven to have many benefits.
Did you know that just by changing the way you breathe you can permanently clear unhelpful thought patterns and emotional baggage? It's great for those of you who would like to handle stress in a better way or maybe you might like to improve your physical wellbeing or simply connect to yourself on a deeper level.
We breathe in and out about 20,000 times a day, yet most of us pay little attention to how we breathe or how deeply it affects our physical, mental and emotional state. Join this amazing workshop to discover the power of your very own breath and how to unlock its immense potential.
Experience the deep peace and tranquillity - that can be found right underneath your nose Accessing a full-bodied, deep connected breath can help you:
* Feel more energised
* Clear toxins
* Stimulate circulation
* Boost immunity
* Improve digestion
* Release anxiety and deal with stress in a better way
* De-clutter the mind of negative chit chat
* Let go of old emotional baggage
* Sleep better
* Gain a sense of freedom
* Generate feelings of peace and calm
* Feel lighter and more focused
* Gain clarity, inspiration and connection with your intuition
* Bring more joy, self-awareness and wellbeing into your life
We can't wait to welcome you!
Purpose of the experience
Experience the deep peace and tranquillity
Will there be a physical touch between the recipient and the creator?
Yes
Location of the experience
Who should avoid it? Under 18? Pregnant? Allergies and phobias?
Everyone can benefit from learning Transformational Breath® regardless of age, health or condition. It's wonderful for pregnant women too and can help clear their own birth trauma before giving birth. It can also be used whilst giving birth. In the workshop you will be helped to identify your own unique breathing pattern; you will learn to breathe more fully and experience a full Transformational Breath® session. Sound, movement, and gentle acupressure will also be used. (If you do not wish to be touched you are still welcome and no acupressure will be used)Please wear very loose comfortable clothing such as loose tracksuit bottoms and bring a bottle of water.
Should the recipient source medical advice prior to this experience?
No
Do you offer medical advice for this experience?
No
Your bio and contact
Breath4Life
Any questions drop me an email lisa@breath4life.co.uk or text/ phone Lisa 077641 56306
Lisa has been involved with breathwork for nearly 20 years. As well as being a Transformational Breath® Facilitator and Group Leader she is also a Cognitive Hypnotherapist and Master NLP Practitioner and Coach. In addition, Lisa has a wealth of experience in bodywork. Her love for breathwork has taken her around the world, including volunteering in a Mexican prison. Lisa is also passionate about Sound Healing and offers both group and private sessions.

Having experienced profound changes in her own life, Lisa is eager to share her passion with people from all walks of life. She provides space for them to connect with themselves on a deeper level, enjoy better physical and mental health, better relationships and better mental clarity. Breathwork and coaching improve confidence, focus and productivity. They also offer a way to deal with stress more creatively, alleviate fatigue and release/integrate "negative" memories and emotions (such as anger, fear, guilt, blame, shame and depression) which allows for greater access to our innate joy.

Lisa works with individuals, groups and businesses.
Your phone number
7764156306

Other listings from Debbie