Beginners Sensory Masterclass
Posted on 2023-06-05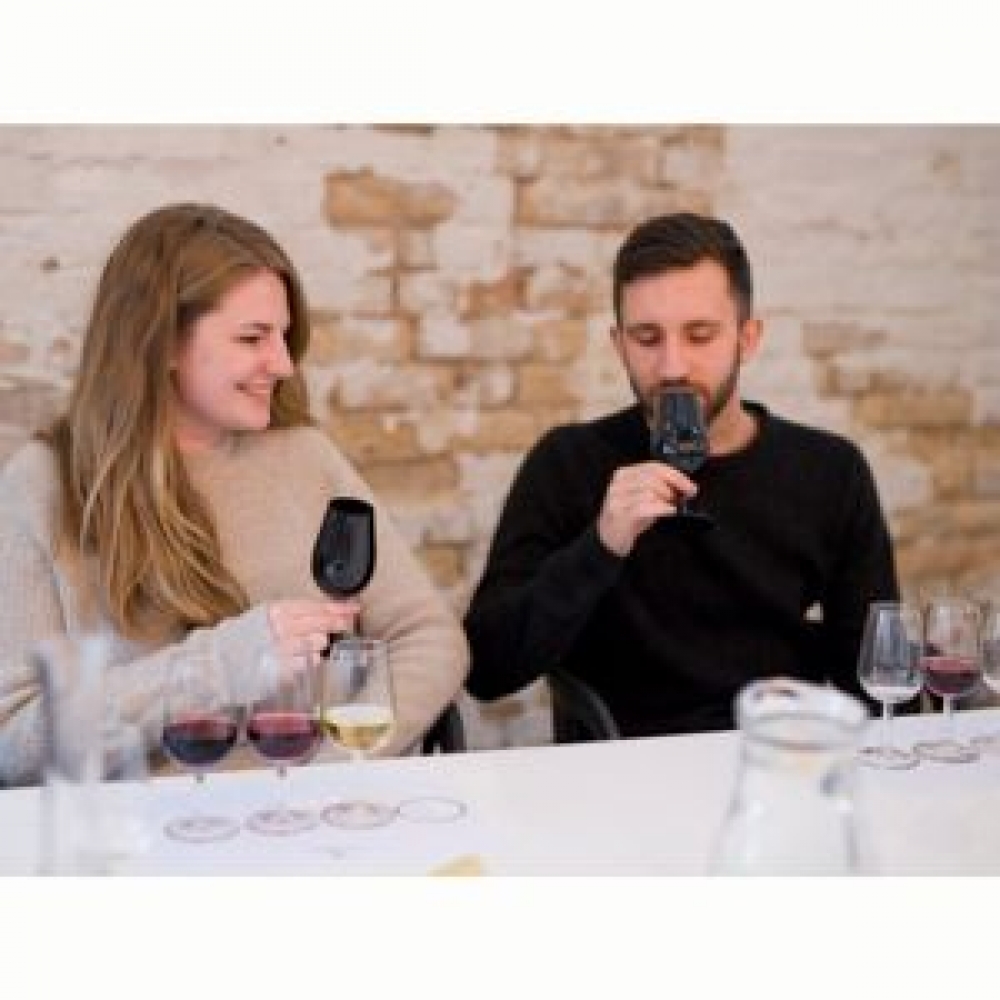 Describe what will happen during the experience
Can you tell the difference between red and white wine? Of course you can, but what if we hide the colour?
The fun, interactive Sensory Introduction to Wine Tasting Masterclass starts with a blind ISO Wine Glass tasting. (Meaning that the name of the wine is hidden.) This introduction to Wine Tasting will teach you to trust your nose and palate rather than the visual aspect that most of us rely on.
Did you know that main grape varieties always have the same flavours and aromas wherever they are grown in the world – Pinot Noir smells of Strawberries and Sauvignon Blanc reminds us of Elderflower and Gooseberry. We use smells (fruits, herbs, spices) to bring alive the aromas of some of the varieties that we taste.
Using carefully selected wines that have opposing characteristics we will teach you the building blocks of wine tasting, which includes sweetness, acidity, acid and tannins. You will be introduced to the most important Wine Tasting Tool of the Wine world by using the Systematic Approach to Wine tasting and learn the difference between:
New World and Old World wines
Cheap and Expensive wines
Old and Young wine
Finally, we demystify the dark art of food and wine pairing. Don't expect a three course meal, but the samples provided will teach you why some wines are 'food wines' (pretty dull alone but awe inspiring with food) and other wines are better glugged ice cold.
After the Sensory Introduction to Wine Tasting, you will never look at a glass of wine the same.
Purpose of the experience
Explore Sensory Wine Tasting
Will there be a physical touch between the recipient and the creator?
No
Location of the experience
Risks involved
You will be asked for Any Special Requests/Dietary Requirements
Who should avoid it? Under 18? Pregnant? Allergies and phobias?
under 18
Should the recipient source medical advice prior to this experience?
No
Do you offer medical advice for this experience?
No
Your bio and contact
Welcome to the London Wine Academy since 1993. As one of the original independent Wine Schools in the UK, we offer exciting and outstanding Premier Wine Tasting Courses, Masterclasses,
How do you take payments?
book online

Other listings from Parisa